[Featured Research]
Emiko Okada, Yohei Fujiishi, Kazunori Narumi & Wakako Ohyama
Following the previous study to develop rodent gastrointestinal (GI) tract micronucleus (MN) test using the glandular stomach and/or colon and demonstrate that the test method could detect genotoxic stomach and/or colon carcinogens with target organ specificity, authors further evaluated the sensitivity and specificity of the MN test for the rat glandular stomach and colon using three aneugens (colchicine, vinblastine sulfate, and docetaxel hydrate) and two non-genotoxic non-carcinogens (sodium chloride and sucrose).
Read this article Volume 44, Article number: 12 (2022)
[Featured Article]
Ayaka Furukawa, Satoshi Ono, Katsuya Yamada, Nao Torimoto, Mahoko Asayama & Shigeharu Muto
Aromatic amines, often used as intermediates for pharmaceutical synthesis, may be mutagenic and therefore pose a challenge as metabolites or impurities in drug development. However, predicting the mutagenicity of aromatic amines using commercially available, quantitative structure–activity relationship (QSAR) tools is difficult and often requires expert review. In this study, we developed a shareable QSAR tool based on nitrenium ion stability.
Read this article: Volume 44, Article number: 10 (2022)
About the Editor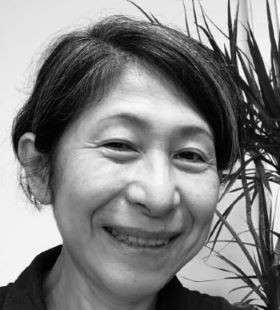 Masami Yamada studied bacterial genetics and got a PhD degree from Osaka University. Since 1990, using genetic engineering techniques, she has constructed many strains from standard tester strains for the Ames test at the National Institute of Health Sciences, Tokyo. Such strains are useful for research fields on environmental mutagens.
Strain requests come to her every year from domestic, Asia, Europe, North America, South America, and other countries. Currently, she teaches Biology and Genetic Engineering at National Defense Academy of Japan.
Aims and scope
Genes and Environment is an open access, peer-reviewed journal that aims to accelerate communications among global scientists working in the field of genes and environment. The journal publishes articles across a broad range of topics including environmental mutagenesis and carcinogenesis, health and biological sciences, environmental genomics and epigenetics, molecular epidemiology, genetic toxicology and regulatory sciences.
Acknowledgement and information
-Publication of Genes and Environment is partly supported by the Japan Society of Promotion of Science Grant-in-Aid for Publication of Scientific Research Results, aka KAKENHI. (Grant Number 17HP2002).

-Genes and Environment archive of papers published before 2015 are available at: https://www.jstage.jst.go.jp/browse/jemsge
Follow