[Featured Research]
Yuto Matsushita, Yuji Iwashita, Shunsuke Ohtsuka, Ippei Ohnishi, Takashi Yamashita, Hideaki Miyake & Haruhiko Sugimura
Apart from aristolochic acid-DNA adducts, which cause urothelial carcinoma and endemic nephropathy in a particular geographical area (Balkan), limited information is currently available on DNA adduct profiles in renal cell carcinoma and upper urinary tract urothelial carcinoma, including renal pelvic cancer and ureteral cancer.
Read this article: Volume 43, Article number: 52 (2021)
[Featured Research]
Sakae Arimoto-Kobayashi, Ryoko Hida, Nana Fujii & Ryosuke Mochioka
In this article authors investigated the antimutagenic, in vivo and in vitro anti-inflammatory, and antioxidative effects of the juice of Vitis ficifolia var. ganebu (known as Ryukyu-ganebu in Japan) harvested in Kuchinoshima island (hereafter, the juice is referred to as ganebu-K) in comparison with the juice of Vitis coignetiae in which antimutagenic and anti-inflammatory effects were found.
Read this article Volume 43, Article number: 50 (2021)
About the Editor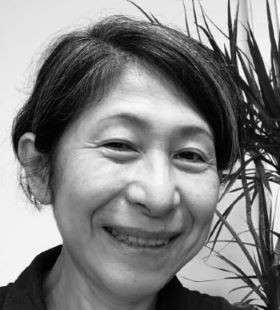 Masami Yamada studied bacterial genetics and got a PhD degree from Osaka University. Since 1990, using genetic engineering techniques, she has constructed many strains from standard tester strains for the Ames test at the National Institute of Health Sciences, Tokyo. Such strains are useful for research fields on environmental mutagens.
Strain requests come to her every year from domestic, Asia, Europe, North America, South America, and other countries. Currently, she teaches Biology and Genetic Engineering at National Defense Academy of Japan.
Aims and scope
Genes and Environment is an open access, peer-reviewed journal that aims to accelerate communications among global scientists working in the field of genes and environment. The journal publishes articles across a broad range of topics including environmental mutagenesis and carcinogenesis, health and biological sciences, environmental genomics and epigenetics, molecular epidemiology, genetic toxicology and regulatory sciences.
Acknowledgement and information
-Publication of Genes and Environment is partly supported by the Japan Society of Promotion of Science Grant-in-Aid for Publication of Scientific Research Results, aka KAKENHI. (Grant Number 17HP2002).

-Genes and Environment archive of papers published before 2015 are available at: https://www.jstage.jst.go.jp/browse/jemsge
Follow